Please join us in honoring the hard work and accomplishments of Troop 570 Boy Scouts!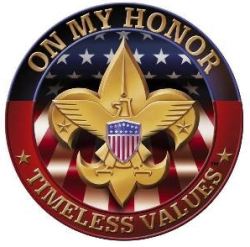 Fall Court of Honor

Monday, September 29th, 2014
Dinner  6:15 pm
Ceremony  7:00 pm
Spring Creek Elementary
 
Please bring a Potluck food item to share
that begins with the letter of your last name:
A – M:  Entrée, Pizza or Chicken 
N – Z:  Salad/Side Dish
 
Please prepare your dish to serve 8-10 people and provide serving utensils.
 
For questions, please contact Anndi Hogan or Elizabeth Young.